Advertisements and Sponsorship Deals
The television regulator, the ITA, and later IBA, 'banned' Noele from appearing in TV adverts due to the frequency she was on television in Crossroads. However, Noele was able to appear in person at commercial ventures and in-store and print advertising.
Here are a few of those Nolly endorsements.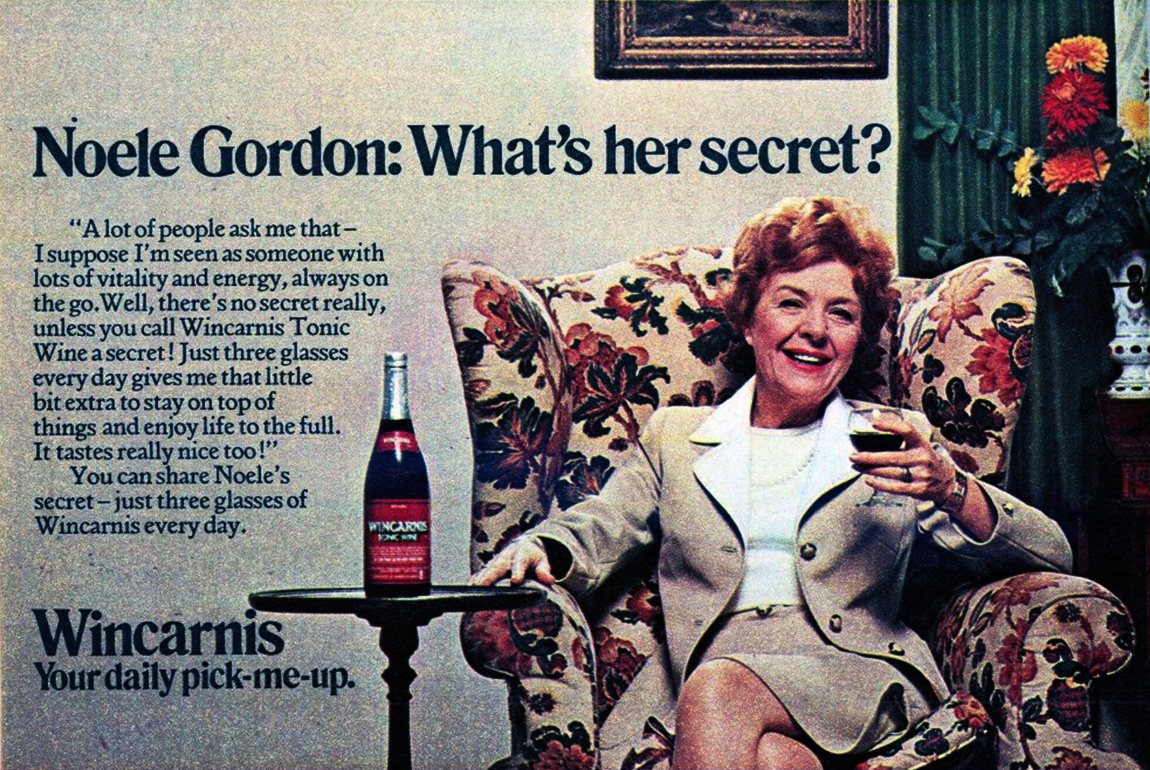 Wincarnis Tonic Wine *

Great Universal Catalogue

Another promo for Great Universal


Noele had a successful period with the Co-operative Society, opening food halls and other associated ventures, such as prize giveaway appearances.

Noele had a long-running arrangement with Woolworth to open new branches (or refurbished old ones), and give prize winners their winnings.

Farepak Hamper Club

Farepak Christmas Hamper Club

Norvic Ladies Shoes

Norvic Ladies Shoes

Bemax

Broadway Precinct Coalville (now the The Belvoir Shopping Centre)

Nuneaton Indoor Market

Warwick Castle meet and greet *


 'Street poster' for The Birmingham (Indoor) Shopping Centre *


Brentford Nylons – In store promotions. Jane Rossington also was hired for some promos. *


Noele had an arrangement with Tesco Supermarkets in the Midlands to open new branches (or refurbished old ones).


Stores included Hyson Green (1969), Leamington Spa (1971) and Southam (1973)
Fine Fare Supermarkets

TPL European Furniture Centre, with Larry Grayson.
With thanks to John Drury, Greg Morton and James Ogden for additional items.
* Theses items have been cleaned up or repaired due to age faults.